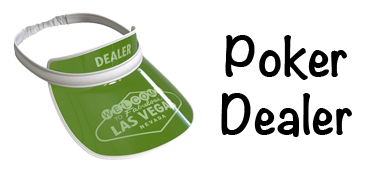 I started playing poker in 2004 and my love for the game only increases as time goes by. After several years playing in the only local league that has actual dealers at every table, I became a dealer myself, and am currently a lead dealer with responsibilites of training new dealers.

Someday I hope to become a dealer in a casino poker room. Unfortunately, my experience in the pub league as an unlicensed dealer, doesn't qualify me to deal in a casino. At least not in my local casino, where I was told that, despite my experience, I would have to take the training they offer. The training is full time for four weeks. Were it not for the full time job I already have, I'd jump at the chance.

Below are PDFs of my one page resume I gave to the local casino, and a seven page handbook that I wrote and give to the new dealers in the league as I train them.

Additionally, I wrote a lengthy article for the Wizard of Odds sister site, Wizard of Vegas, about the differences between playing in a casino poker room vs in your friend's dining room. It's for the player who has been too intimidated to go into a casino's poker room. Introduction to Poker in a Casino Poker Room. Note that although I wrote the article, the photos and formatting were not my choices.

I'm also one of the most prolific posters on the Wizard of Vegas forums, but my user name is the stage name I had before getting involved with gaming, DJ Teddy Bear.

I also post on a fairly regular basis on the Poker TDA forum.

As you might have seen on my home page, DaveMillerGaming.com, I created two casino games that I'm trying to get into casinos. Also is a link to some Las Vegas maps I created.

---
| | |
| --- | --- |
| My Dealer Resume (1 page) | Poker Dealer Handbook (7 pages) |
---

© Copyright 2021. For more information, please call 973-896-7905. Or, send an email to